13 Selfie Instagram Caption Ideas That Exude Main Character Energy
Say cheese without being cheesy.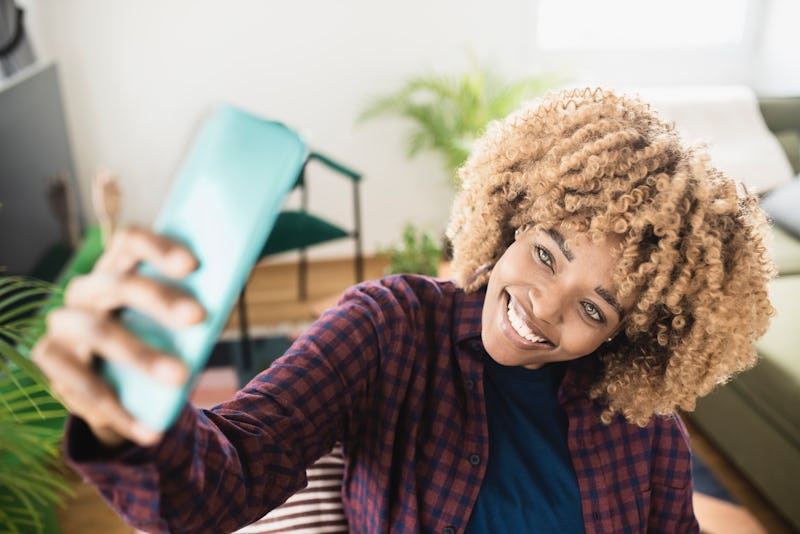 MixMedia/E+/Getty Images
From the days of craning your wrists to take a duck-faced selfie on a digital camera, to the ease of front-facing cameras, and back to cumbersome shots with the .5 selfie trend, the selfie is always evolving. Even in today's ever-changing climate, the selfie is one of the few facets of social media that seems to have an eternal shelf life – at least, if you frame it correctly.
Sure, the 2010s Photobooth selfie with a Taylor Swift lyric edited onto it may be cringe nowadays, but it can also be camp. And that blurry selfie you tried to take at Coachella might be low-quality, but in a photo dump it's the ultimate flex of your ironic sense of humor. When it comes to mastering the perfect self-aware selfie, a lot of it really comes down to the caption. Which, of course, can add some major pressure.
How do you say, "Here's a picture of myself that I think I look good in," while also trying to seem humble, but ultimately trying to announce that you're in your main character era? What caption captures, "I hate being perceived," while also saying, "Please perceive me"? If you're struggling to sum up your selfie, here are some caption ideas to get you inspired.
This article was originally published on