Teen Tennis Star Cori 'Coco' Gauff Has Been Winning Tournaments Since She Was 8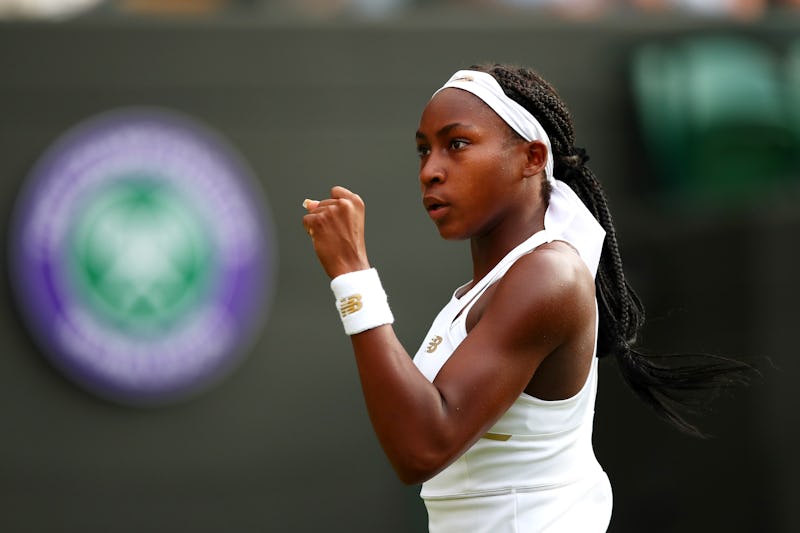 Clive Brunskill/Getty Images Sport/Getty Images
At just 15 years old, tennis star Cori "Coco" Gauff is making history. In June, she became the youngest player to qualify for the main draw in Wimbledon ever, and on July 1 she beat tennis great Venus Williams in the first round match. Gauff obtained a spot in the championships after her victory in the final qualifying round on June 27, where it was later announced that she would be playing against Williams.
Gauff has consistently been compared to the Williams sisters — her idols — as a young black woman in tennis, so she was more than eager to play against Venus in the match. "Playing one of the greatest players of all time is a dream," she told the BBC.
The teenager has been one of the buzziest names in sports recently, winning the French Open girls' championship last year, winning a Grand Slam qualifying match in the Open this year, and becoming the youngest woman to do so.
Even though she's only 15 years old, Gauff has already been making a big name for herself in the tennis world. Before she sets even more records, below are seven things you need to know about the tennis star.