15 Stylish #Tenniscore Outfits To Rock On & Off The Court
Racquets sold separately.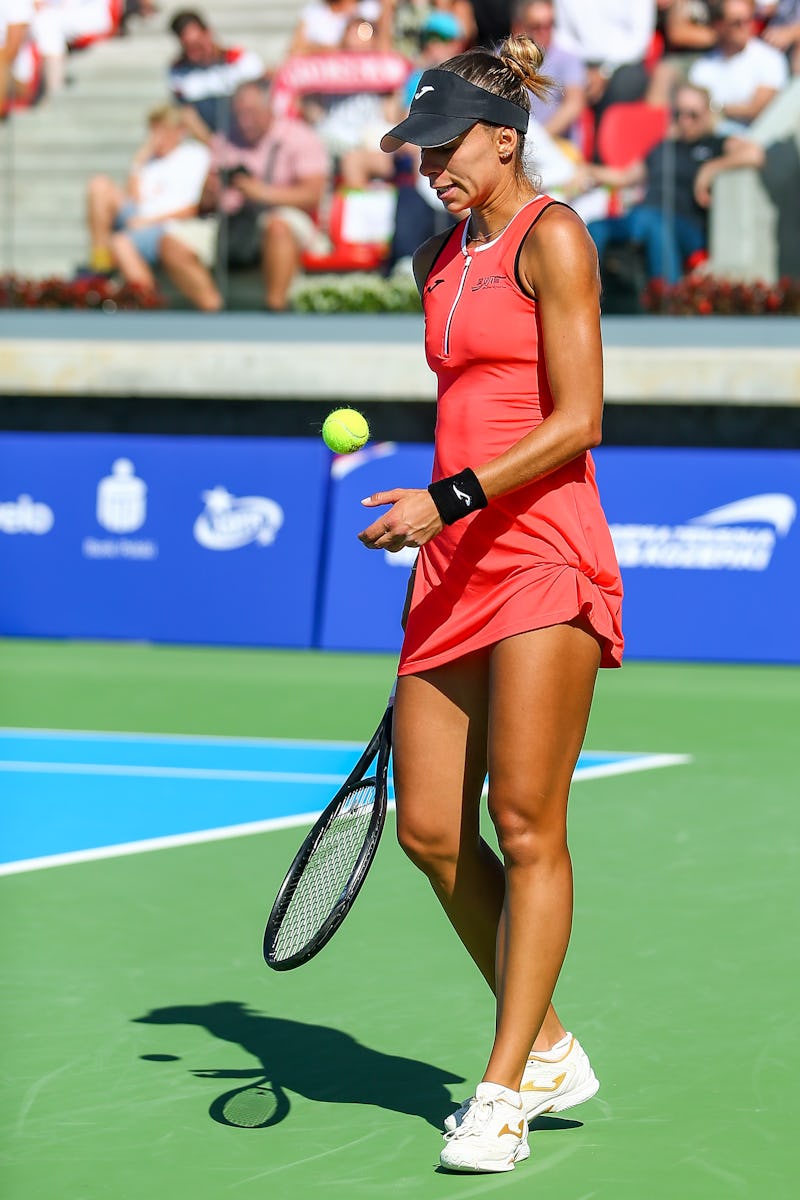 NurPhoto/NurPhoto/Getty Images
Move over, low-rise jeans and bra tops — #Tenniscore is the preppy aesthetic shoppers can't get enough of, and it's all about curating cute tennis outfits via pleated skirts, polo tops, and more. The look has already been seen on Kendall Jenner, Vanessa Hudgens, Bella Hadid, and Dua Lipa, so you know it's only a matter of time before everyone's rocking tennis attire, whether or not they play.
If the past few years of fashion have taught us anything, it's that athlesiure can live beyond Pilates, airport outfits, and work-from-home attire. Still, with summer coming to a close, you have just enough time to fit in some of your favorite outdoor sports, including tennis. After all, how else are you going to work on your Serena serve and serve looks at the same time?
Tennis skirts have worked their way up as one of the summer's top trend pieces, largely thanks to the season's focus on Y2K and '90s nostalgia. The appeal of a pleated, flared mini skirt with all the comfort of athleisure is definitely a win-win in my book. I also love that tennis outfits for women are so versatile, transitioning effortlessly from a morning court session to brunch.
But even if you're not much of a sports person, athletic brands and even tennis-specific brands like Lacoste have plenty of options for every level of play. Just take the functionality of skorts alone — why limit when and where you can wear them?
This summer, set your OOTD to sport mode. Here are 15 tennis-ready pieces to fulfill all your Wimbledon fantasies.
We may receive a portion of sales if you purchase a product through a link in this article.